Colorado Made
» Liquor Industry Professionals In Dolores, Co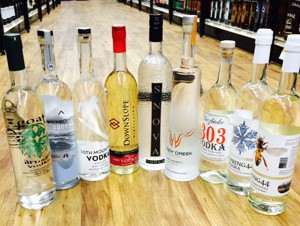 As a locally owned business in Dolores, GST Liquors proudly supports local breweries and independent liquor brands, as well as major labels based right here in Colorado.
We have Colorado Honey whiskey, made in the Honey House at Honeyville Farm north of Durango.
Colorado Sunshine is a delicious brand of moonshine, also made in Colorado.
Stop in to get these and many other Colorado Made beers, wines, and liquors.
Rum
Vodka
Woody Creek
State 38
Snova
Peachtree
303
Spring 44
Downslope
303
Bourbon/Whiskey
Breckenridge
Leopolds
303
Tin Cup
Stranahans
Colorado Straight
Fireside
Dancing Pines
Spring 44
Pre-Mixed
Moonshine
Gin
Jinn Gin
Leopolds
Peachtree